Summer Beach Bag Stitch-Along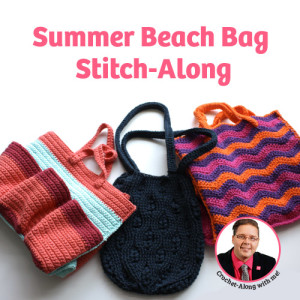 Summer Beach Bags
Yarnspirations has asked Mikey to host three Summer Beach Bag Tutorials.
Originally, there was just one bag for the stitch-along but we got thinking to ourselves… "What if a person would like an option on the type of beach bag to do?"
We went on the search and found three bags that we really liked. Each of the bags has a different purpose. Starting from the left, we thought that would be an amazing project WIPS bag. Middle bag is definitely a great one for the market. Finally, the 3rd bag is an over sized beach bag.
Links to the bag patterns are already available for you to get if you want a preview. The colours seen in our pics were done by our very own Diva Dan.
The Stitch-Along begins June 29, 2015.
Though the pic is small, each of these bags are a decent and practical size.
To go a step further. We thought knitters would like to play along. Vickie Howell, Yarnspirations Spokesperson, will be hosting a stitch-along with knitted bags. She will have three different bags.
To spice it up a bit more, there are prizes for each one of the bags. However, they have sweetened the pot if you do all three of the bags.
Please read the rules and regulations for this challenge as there are prize giveaways involved. There are some restrictions in place due to International Laws.
Do you want to play along? It's free to participate. Click join now below to get more details. Patterns and video tutorials will be provided for both the Crochet and Knit Stitch-Alongs.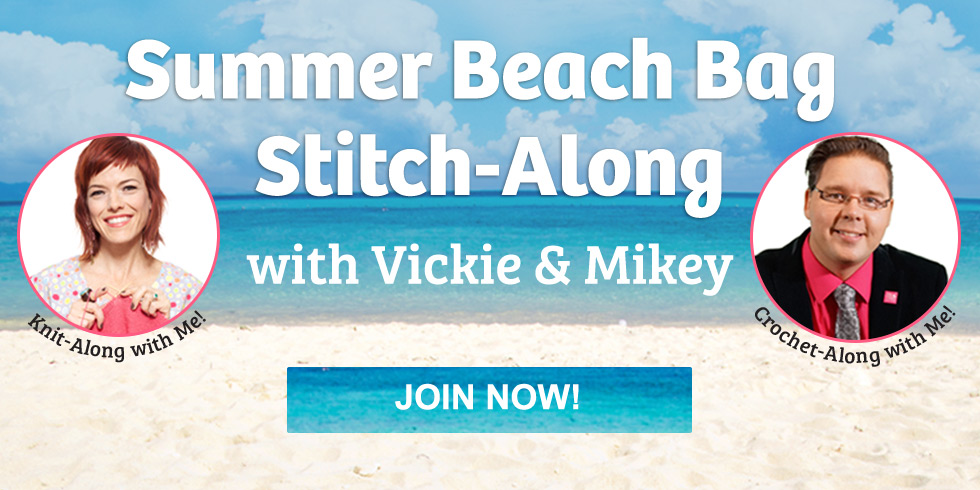 Please note this is a Yarnspirations Challenge. Photo submissions need to be processed through Yarnspirations and not The Crochet Crowd. When you have completed, simply re-visit Yarnspirations to get more information on how to submit.