2015 Knit & Crochet-Along: Mystery Afghan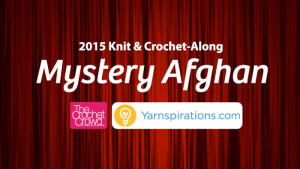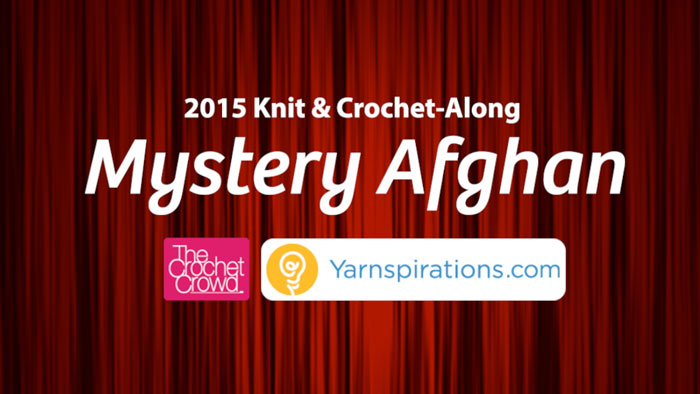 Solve the Mystery Afghan
Together with Yarnspirations.com, I will be teaching you one of the most amazing afghans I have ever seen. Join me for a 10 week mystery crochet along.
I learned a new few crochet tricks myself with this afghan, I suspect many of you will as well. One of the techniques I learned had me absolutely baffled but once I got it… I was over the top enthralled by it. It's a technique I would definitely use in the future.
For those who would like to expand their skills of crochet, participate in an online community project together and much more, this is definitely for you.
This mystery crochet along is open to all crocheters globally.

Introduction
All Patterns Will Include the Following
Written Instructions
Crochet Diagrams
Video Tutorials
Whether you are a new crocheter or even advanced, we have you covered for all of the instructions you will need.
Post your WIPS (work in progress) Photos
We would love to hear from you throughout the mystery, right from if you are going to participate or not. Don't be shy, post your photos and progress reports on Yarnspirations Facebook Page, The Crochet Crowd Facebook and/or even Crochet Challenges Facebook Page.  We want to see!
We will be featuring your WIPS on our Facebook. Be part of the fun!
How Do You Know What Colours to Pick?
The smart designers of Yarnspirations.com have come up with 4 colour combinations. Afghans in each of the 4 colour palettes have been completed. In fact, colour kits are available directly from Yarnspirations.com if you would like to place an order to have the exact colours that the designers have chosen.
This afghan isn't a typical afghan. The point of the challenge is to teach you new skills but colour combination play a strong factor in this design.
See the get started link at the bottom of this article to see colour details.
Materials Information
The pattern consists of 4 colours. The pattern is recommending Caron Simply Soft and 4 colour options are given to you when you sign up. If you are substituting yarn, which you are allowed to do, here are the yarn specs. Be mindful of the gauge of the yarn verses the hook.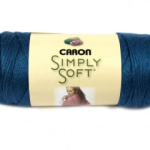 Caron Simply Soft, 170 g / 6 oz Balls, 288 meters / 315 yards. Machine wash and dry.
Contrast A – 4 Balls
Contrast B – 2 Balls
Contrast C – 2 Balls
Contrast D – 2 Balls
Size 5.0mm or H/8 Crochet Hook.
Tapestry Needle
Contrast A is the main colour of your afghan and will be a dominant colour. Choose this colour wisely.
Though you have the power to make different parts of the afghan all different colours and are welcome to do so, this afghan looks extremely effective when the colour suggestions as stated in the pattern are maintained. You are the artist, decide what you prefer to do. You may just blow us away.
What Can You Expect to Learn
Learn to Read Patterns
Learn to Read Crochet Diagrams
Unusual Stitching Techniques
Be Part of The Crochet Along Community
Share your WIPS on our Facebook Pages to show others where you are in the project. As you complete each week, share an updated photo of your project.
Receive 'likes' and positive feedback from community members cheering you on.
You should encourage other community members by 'liking' or adding positive comments too!
Watch as 100's – 1000's of crocheters work together to build the mystery afghan together.
Timeline – Tuesdays are Clue Days
Jan 20 – Feb 10th – Introduction to Materials List. Optional: Place orders on Yarnspirations to get your custom colour kits to be delivered before we start.
Feb 10th – Clue 1
Feb 17th – Clue 2
Feb 24th – Clue 3
March 3rd – Clue 4
March 10th – Clue 5
March 17th – Clue 6 & 7 (two weeks to complete)
March 31st – Clue 8
April 7th – Clue 9
April 14th – Clue 10 Final
April 14th – May 15th – Submissions of Final Photos for Yarn Draw
How to Get Clues
Using the sign up below, reminders of the clues will be sent to you each Tuesday.  You can go directly to Mystery Crochet Along to get your clues at any time. They will be released each week until they are all revealed.
There is no sign up fee to particpate.
For those who have questions, you can visit the Frequently Asked Questions to check to see if your question has already been answered.
Sign Up To The Crochet Crowd Newsletter
We will have updates on our Crochet Challenges with The Crochet Crowd Facebook and The Crochet Crowd Newsletters. We will also be featuring random photos for Facebook Show'n Tell and Newsletter Highlights each week.
Do Not Deviate from Pattern
To qualify for the yarn package at the end, do not deviate from the pattern. Do not skip ahead and make assumptions on where the afghan is heading. All steps must be completed as per the instructions on the pattern to qualify for the giveaway at the end.
The order of presentation is in order of constructing a typical afghan. There is no back tracking or clues out of order within this challenge.
Late Starters Welcomed
For those crocheters who are on the fence in the beginning and/or other crocheters who do not know about this crochet-along, you can begin at anytime, even if you are extremely late. All qualifiers for the giveaway must have their final picture submitted to us by May 7th to qualify. It is very possible to begin the afghan on April 7th and finish it in a month… HOWEVER, I would recommend going week by week so you are not overwhelmed or feel the pressure.
You can still sign up after we start so the clues will begin coming to you as well. You will need to refer the website to get the clues you have missed along the way.
Get Started
If this Mystery Crochet-Along peaks your creative interest, even if you are unsure whether you will or not, sign up anyway so you can make an informed decision. For many of you, this afghan, once completed will be one of the most amazing afghans you will ever complete in your lifetime.