Recommended Yarns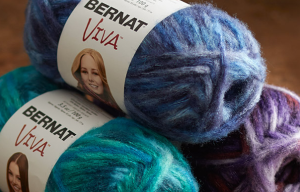 Yarnspirations is the home of many different yarn brands all under one convenient location. You will find popular brands such as Bernat, Patons, Caron and Lily.
If you cannot find these yarns locally, you always buy direct from Yarnspirations. There are so many choices of yarns under the 4 major brands that it is rare for a store to carry the complete line. Online ordering through Yarnspirations is made easy to access the exquisite yarn choices.
Yarnspirations works yarn to ensure that all yarns are within today's colour palettes. You will see colours sometimes disappear and new colours created to keep the yarn lines fresh.
Patons Yarns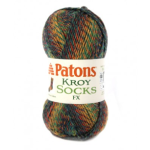 Patons, pronounced 'pay-tons', has currently 33 different brands under it's name. Of the 4 major brands, Patons is the higher end of yarns featuring sock yarns, lace, silk bamboo, wool, boucle, baby and unusual yarn textures.
It's quite common to see clothing and gorgeous shawls and much more being crocheted and knit with Patons Yarn. You can also find this yarn in Michaels Stores, Joannes, AC More, Walmart and more just to name a few.
Bernat Yarns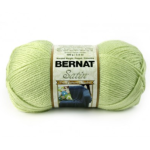 Bernat, pronounced 'ber-nat', has currently 56 brands of different yarns under it's name. Bernat has the most choices of brands of the four. It features a base set of value yarns such as Bernat Super Value, you will not believe how many colours are available for just this 1 of 56 brands that is available.
Bernat ranges from all sizes of yarns such as threads, fingering weights, baby, handi-crafter, regular, chunky and mega bulky yarns. There is also a number of novelty yarns with unusual textures. There is also a mix of wool, acrylics and cotton within the Bernat Yarn Line.
Caron Yarns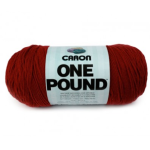 Caron, pronounced 'care-un', has 10 brands of yarn under it's name. Caron is very popular due to the softness and reliability of the yarn. Most people know about the One Pound Caron. There are many colours just under this one brand itself.
Newest yarns under Caron are the Simply Baby, Simply Soft Ombre and Caron United.
Lily Sugar'n Cream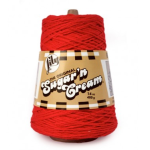 Lily, pronounced 'lil-ee' is 100% cotton based yarns. There is currently 8 brands under the lily name with each brand with a slew of colours to choose from. This yarn is great for making hats, bags, dish clothes and much more.